FlexiSkin Tattoo Bandage 10cm x 15cm (6 sheets)
Regular price

Sale price

$19.50 AUD
A medical grade transparent bandage to protect new tattoos.
Tell me more

FlexiSkin Tattoo Bandage 10cm x 15cm (6 sheets)

FlexiSkin medical grade transparent bandage is suitable for use on new tattoos, lacerations and abrasions to protect the wounded skin from bacteria thus reducing the risk of infection.

Balms and ointments can be used, just ensure that only a thin layer is applied to the wound and not to the skin where the border of the bandage will adhere to. FlexiSkin bandages can stay on for 5-7 days however, if at any point the bandage fills up with excess blood or plasma (generally in the first 6-24 hours) we recommend changing the bandage to a new piece. Repeat after 24 hours if wound continues to weep.

Warnings

Do not apply to infected wounds. If there are any allergic reactions during use, remove the bandage immediately and discontinue use. Consult your local practitioner if any severe reactions occur.
Directions

1. Clean on and around the area thoroughly where the bandage will be applied with a gentle soap our Soothing Foam Wash and pat dry.

2. Peel paper backing off from the centre to expose the adhesive side of the bandage.

3. Apply bandage over the area wound and apply light pressure on the film working from the centre out. Once covered, remove the clear plastic cap sheet peeling back from the perforated cut out.
Share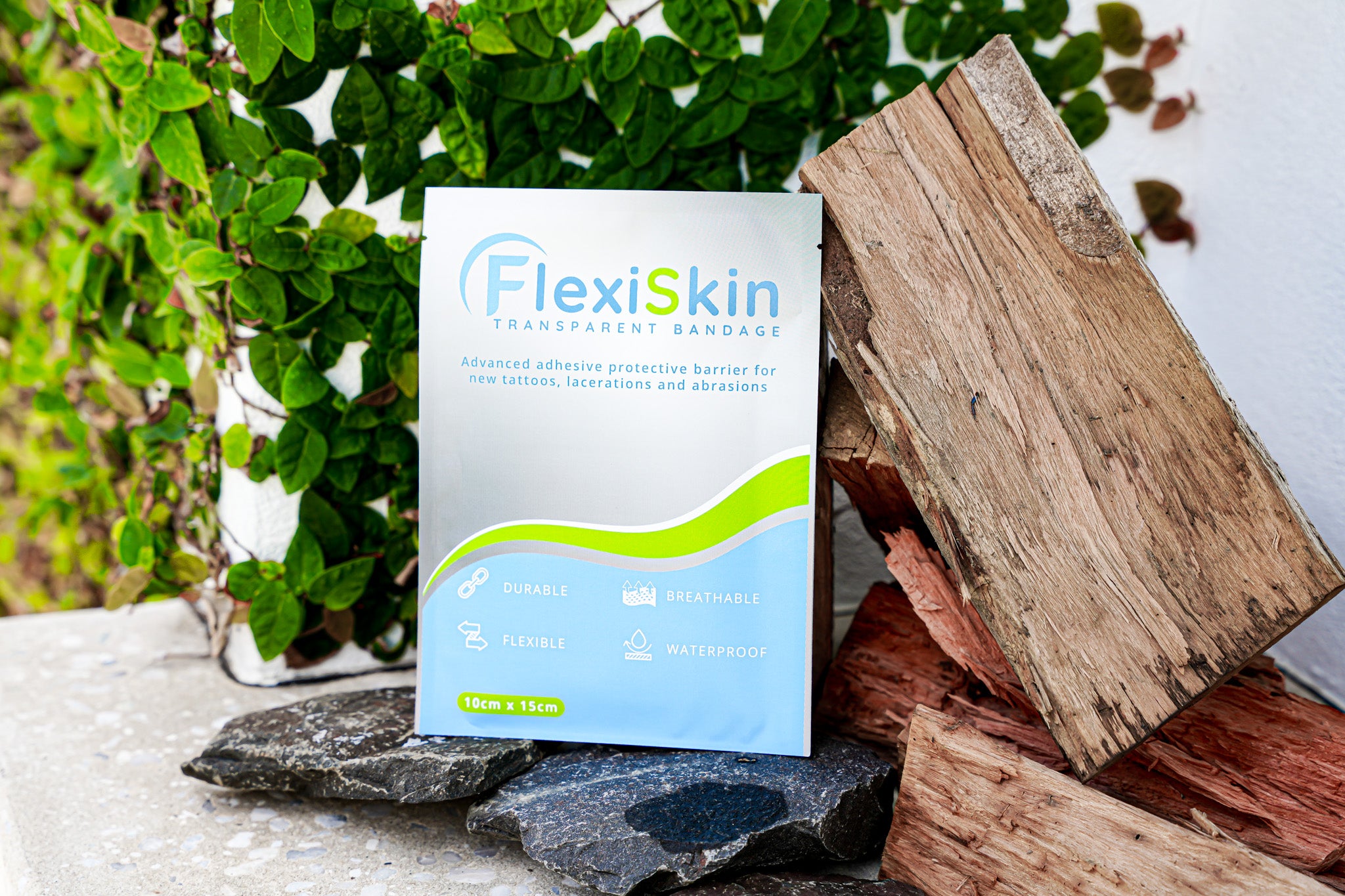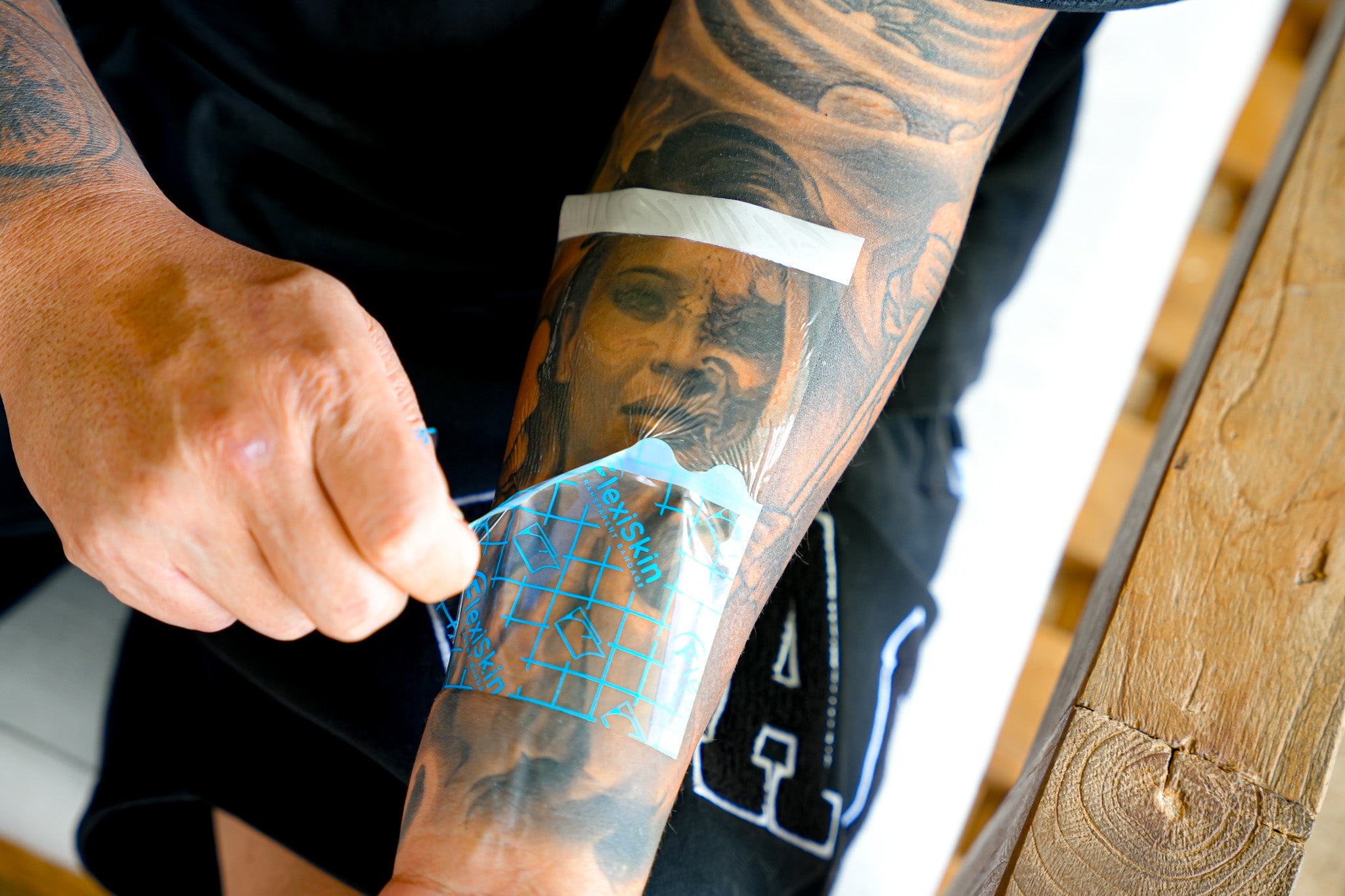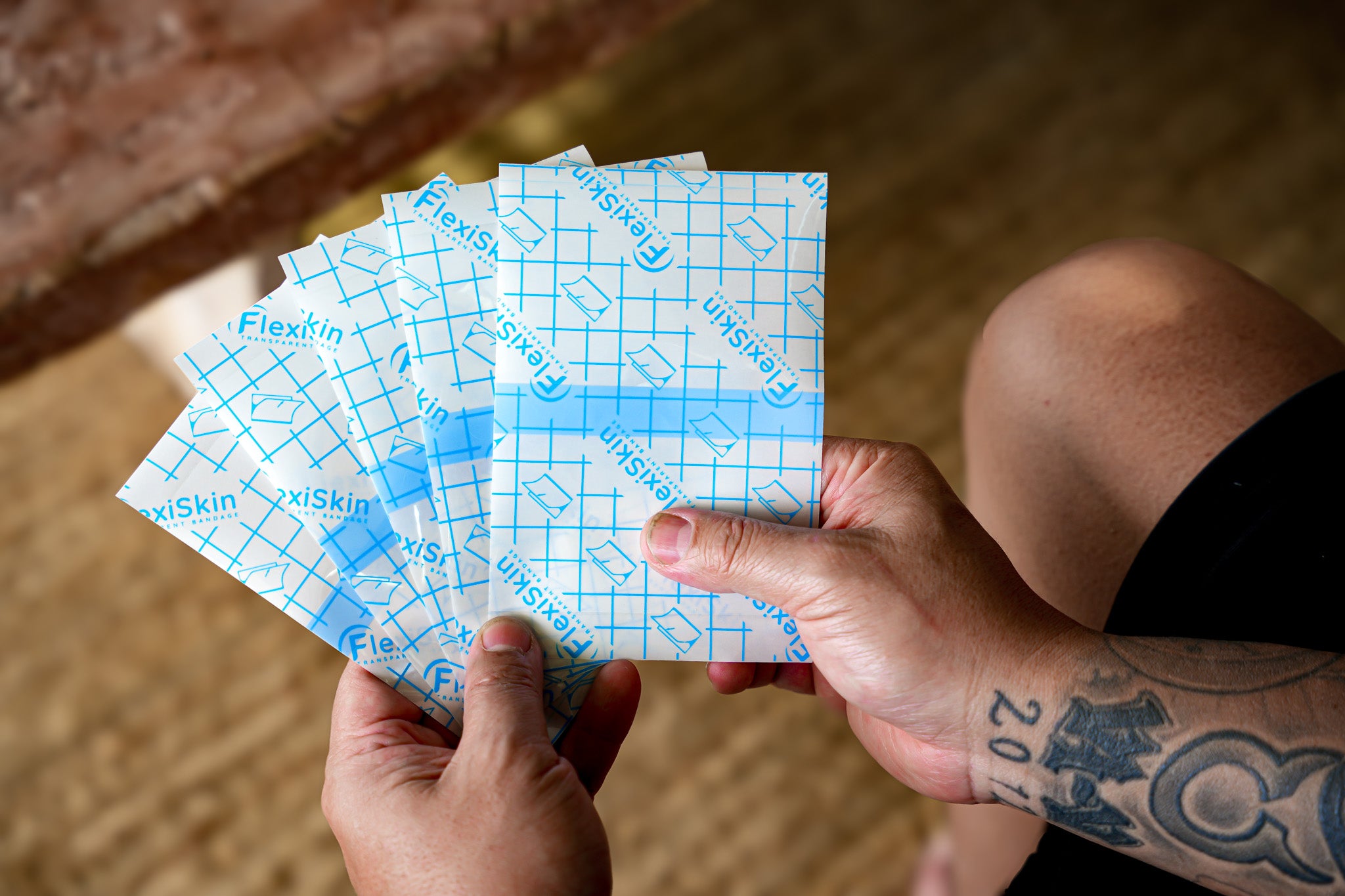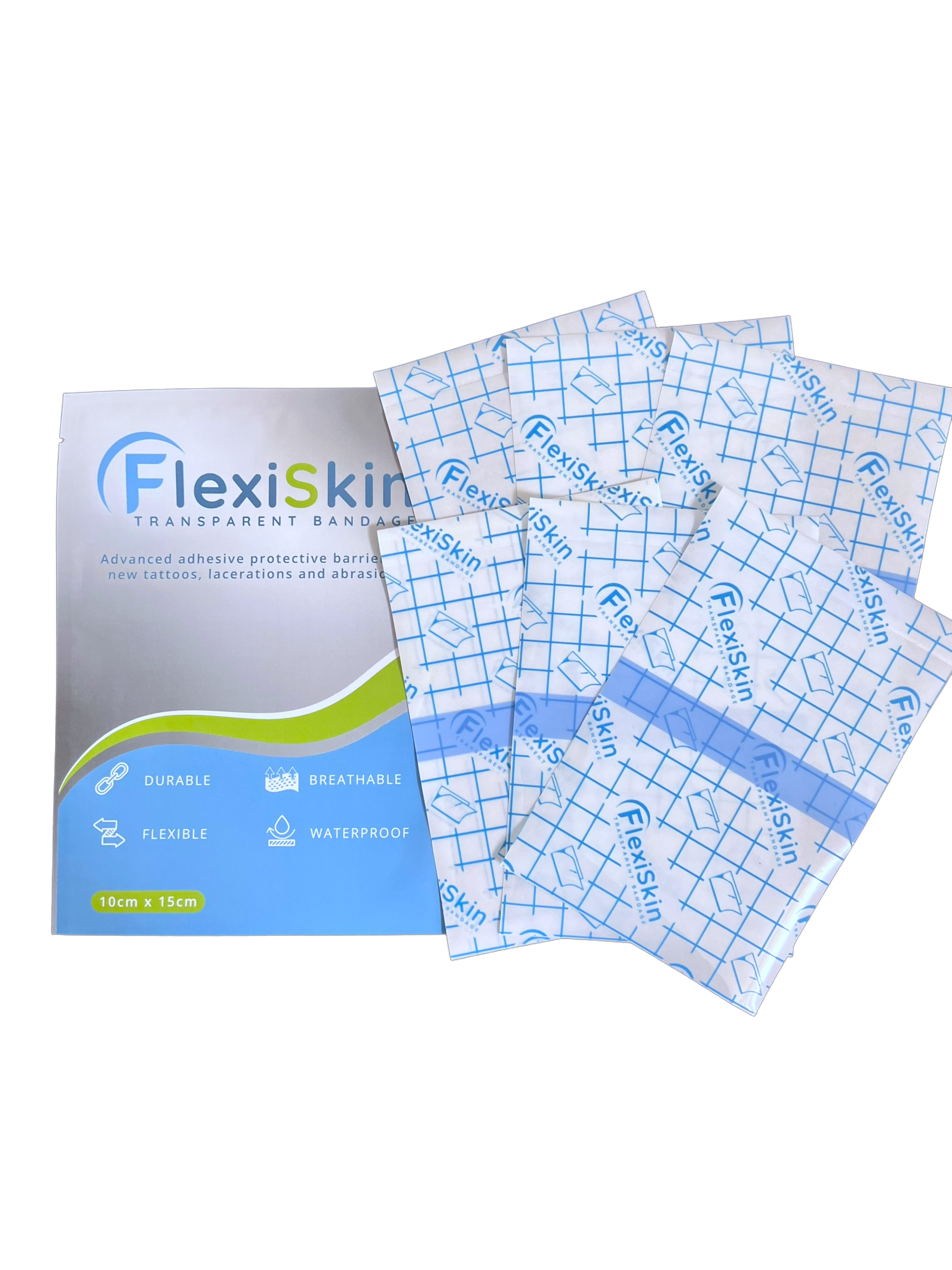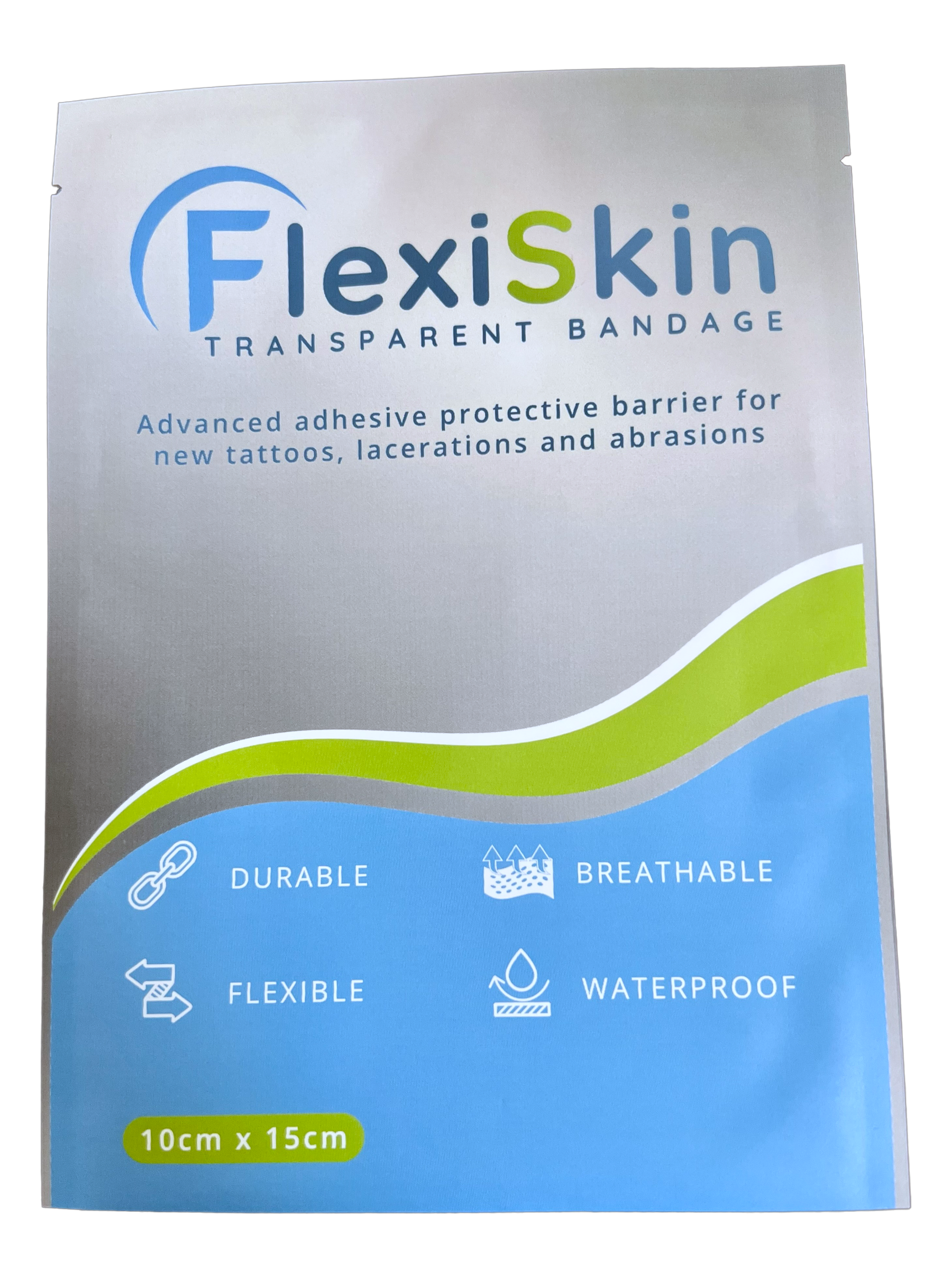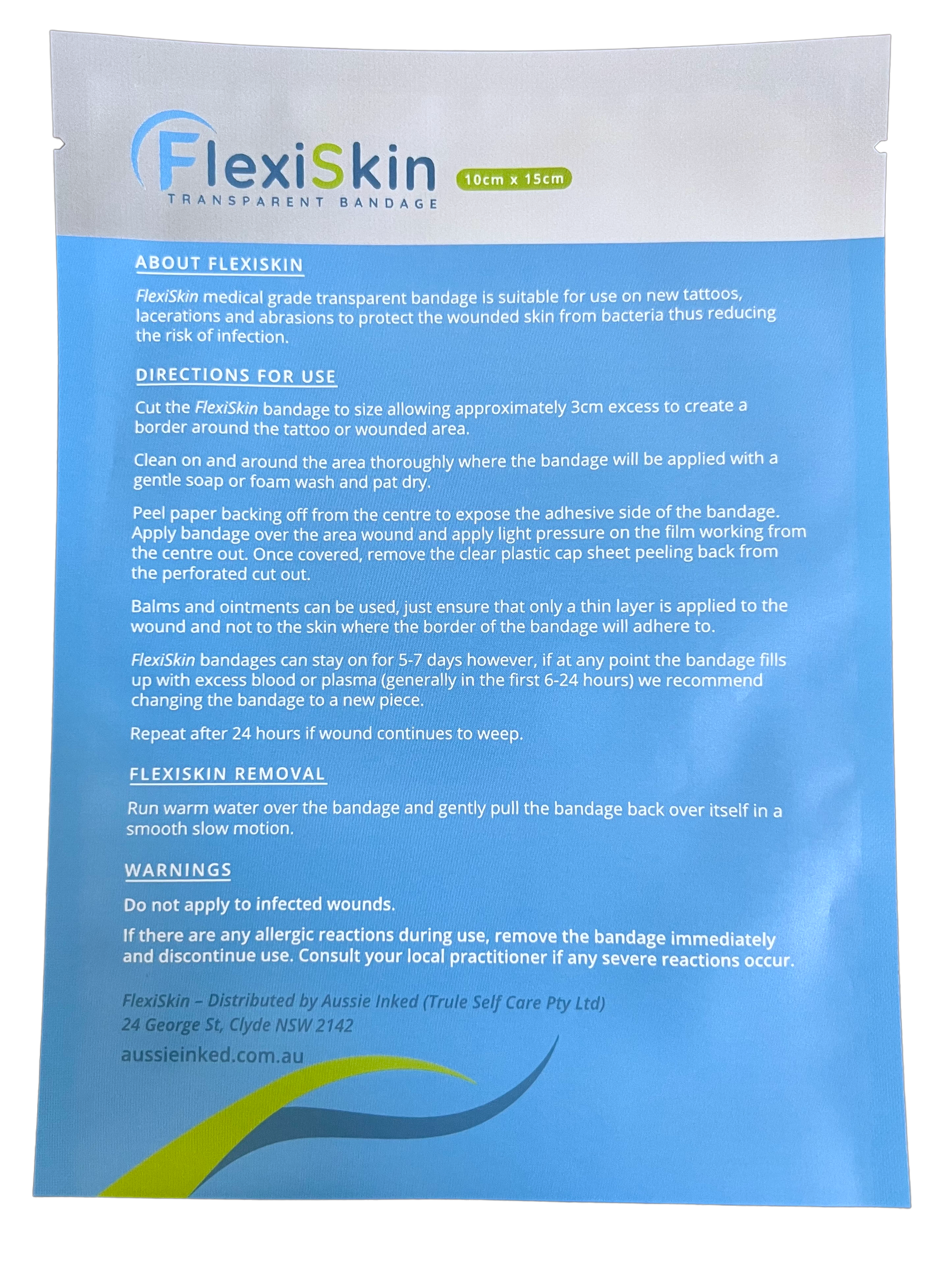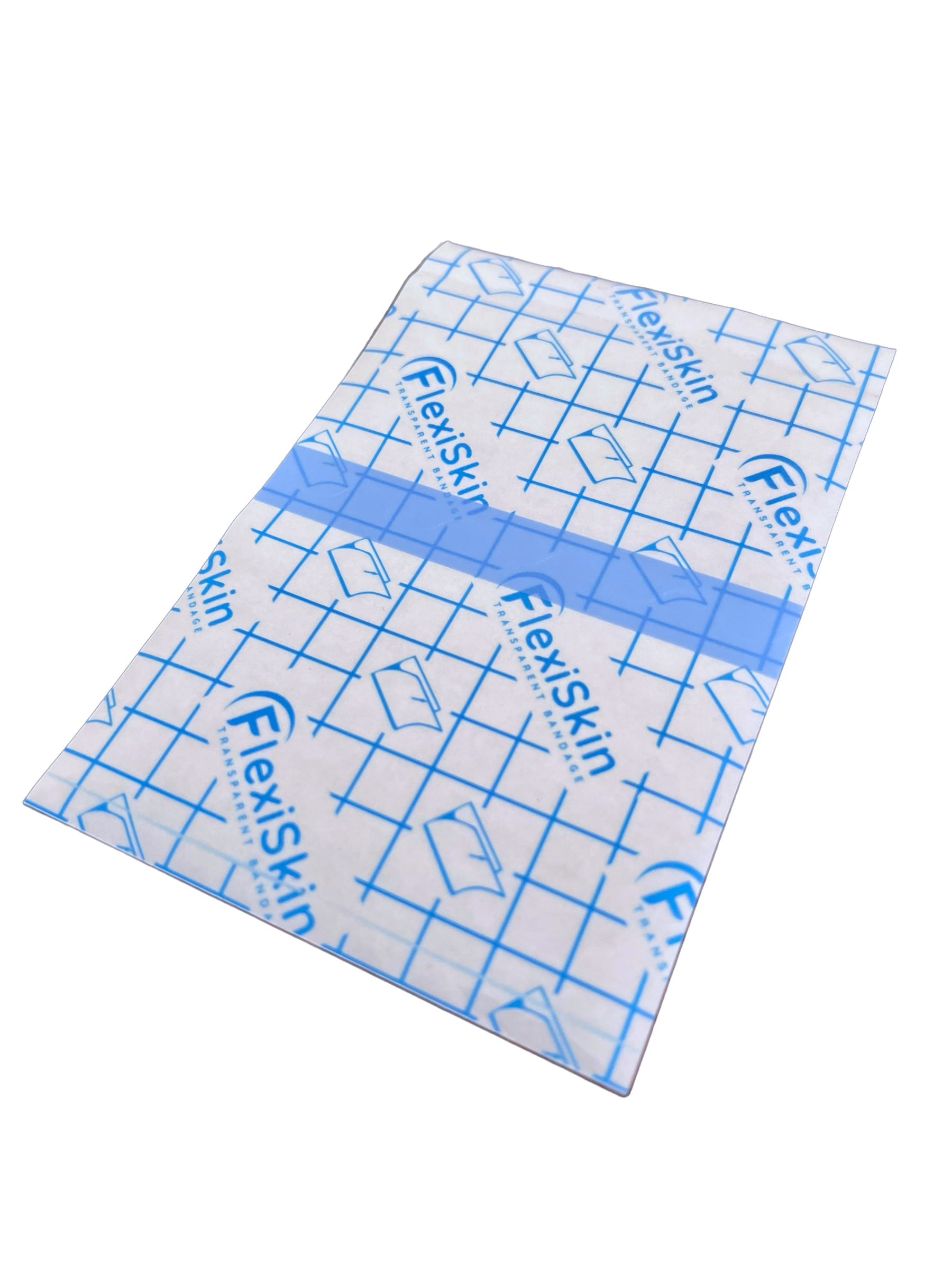 The Ultimate Way to Protect Your Tattoo
Step 1 - Clean

Step 2 - Soothe

Step 3 - Protect